President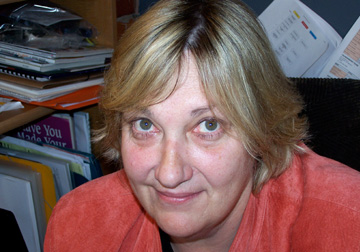 Alex has been working as a film and television producer for over 30 years. Her producing credits include: Patricia Rozema's debut feature I've Heard the Mermaids Singing, and Patricia's follow up feature, White Room.
Long a champion of developing talent in the film and television industry, Alex has acted as Executive Producer on numerous acclaimed Canadian features including: Peggy Thompson's The Lotus Eaters, David Wellington's I Love A Man In Uniform; John Greyson's Zero Patience; Keith Behrman's Flower & Garnet; and most recently Larry di Stephano's Love and Other Dilemmas. Collectively her films have won 11 Genie Awards.
Alex has also created and implemented programs in support of advanced film making for the Canadian Film Centre and the National Screen Institute. Alex served as the CEO of the Ontario Film Development Corporation (1994-1998). She has also served as Vice Chair for the CFTPA, Vice Chair of the National Screen Institute and continues to serve as a director for both organizations.